HIFIME(DIY) DAC comparison, Buyers guide
USB DAC's
Some common questions:
Help me, which DAC should I chose?
If you need a DAC for your headphones:
For normal smaller headsets we will recommend the Sabre DAC, U2 DAC or 9018D DAC.

For headsets requiring more power, or low impedance headsets (16 ohm) we recommend one of the dac's with a dedicated headphone amp; DAC2, UX1, UH1 or 9018D.
If you need a DAC for your home stereo:
The small "Sabre DAC" will do the job if you're on a budget. The DAC2 will be great if you have experienced ground loop or noises. The UH1 has upgraded USB oscillators for great performance. The compact 9018 is a great sounding compact DAC suitable for connection to an amp.



I just want the best sounding DAC you have!
What DAC is best sounding will depend on a few factors including the quality of your computer USB port, your headphones and the music files you want to play.

Generally, we can say that the 9018/D does sound great, while the DAC2 can really improve the sound in some settings because the isolator can remove noise.. The UH1 has the emphasis on USB transfer and might be the best sounding depending on your local USB "conditions".
I want a budget DAC to upgrade the sound quality from my computer
If you're on a budget the "Tiny" model does have the same DAC chip as many of the more expensive models. The drawbacks are mainly that it can't play high resolution files, and that it doesn't responds to system volume. You can also consider the very popular "Sabre DAC" if that's within your budget.



I want a DAC that can play my high resolution audio files
Pick one of the high resolution DACs; the 9018/D, or UH1.



Here is a brief comparison of our DACs:
Sabre sound at a very low price.

Max 48kHz/16bit.

Does not respond to volume up/down hotkeys on computer (use volume level in the program instead.)
---
Same as Tiny model with microUSB plug instead of regular USB plug.
​Sabre sound from a compact DAC that connects directly to Android phones/tablets
Does respond to volume level up/down keys on most Android phones.
Doesn't work with all phones.
---
Our most selling USB DAC. 96khz/24bit Sabre sound at a great price.
---
















Similar to "Sabre DAC" with upgraded asynchronous USB transfer mode.
---
Built in USB Isolator chip that will isolate the DAC from noisy USB ports.
Two outputs: Line out and headphone amped output.
Analog volume potmeter for headphone output
Requires external power supply
---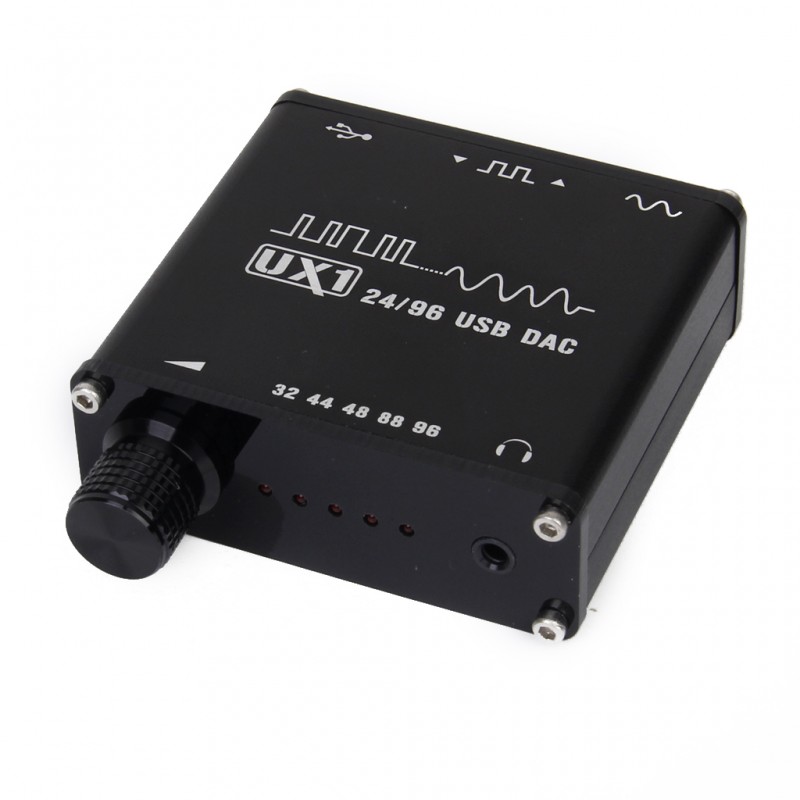 Similar to Sabre DAC with added headphone amp, volume knob and LED lights showing sample rate.
Powered from USB port (doesn't require additional power supply)
---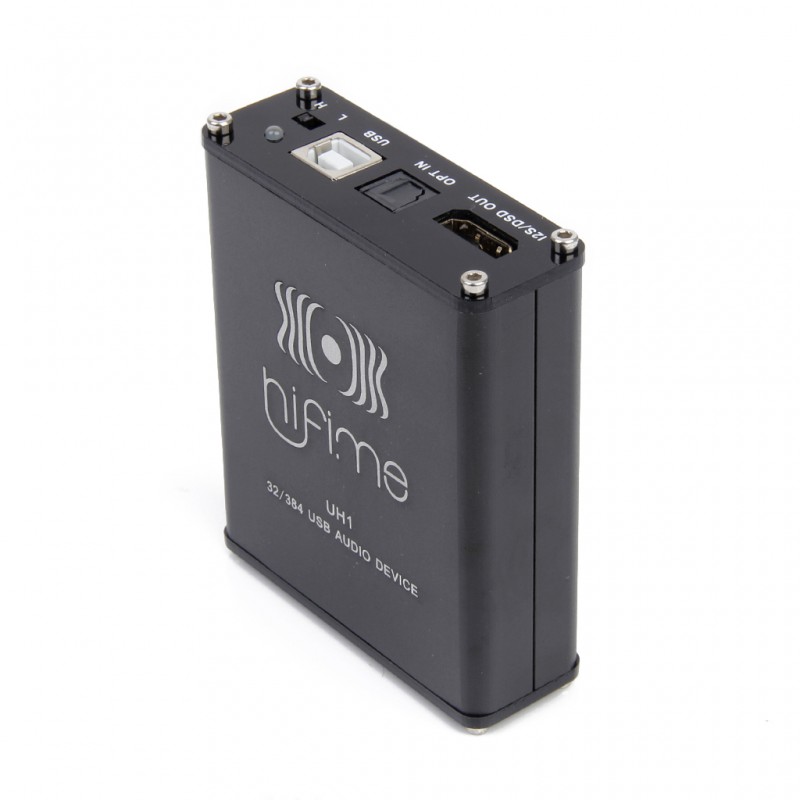 Upgraded USB transfer: Asynchronous USB clocked by two TCXO's.
High resolution 384kHz/32bit
I2S/DSD digital outputs, can be used as USB to i2S, or optical
Line out and headphone out
---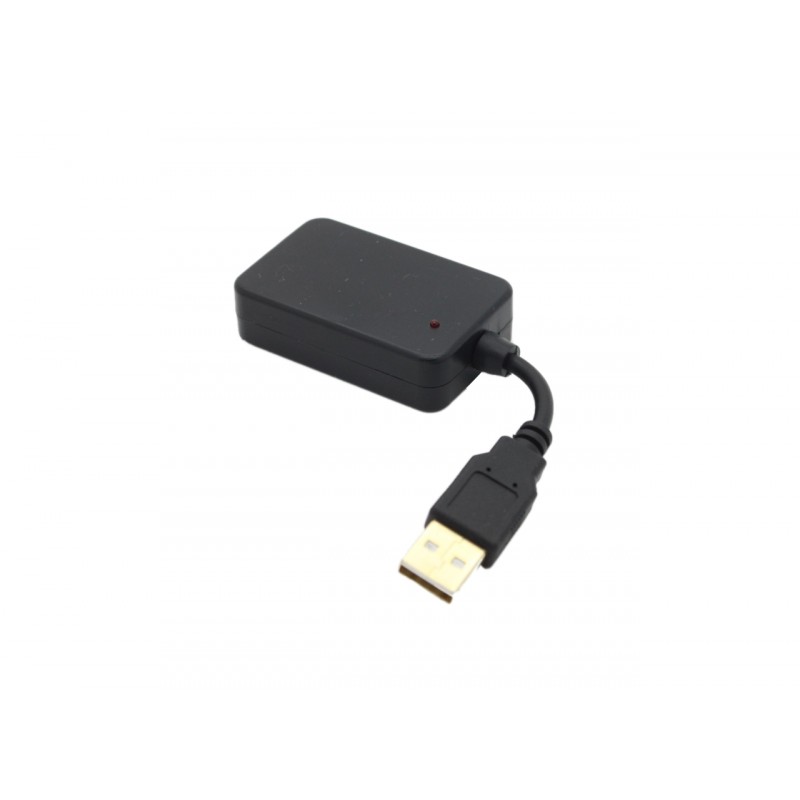 Incredibly compact Sabre ES9018K2M DAC with headphone amplifier.
High resolution 384/32.
High output level and only 8 steps volume control (not suitable for all headsets)
Requires drivers in Windows.
Works with Android 5.0 but draws 8 times more power than the Android DAC. Also Android is limited to 48kHz (this is because of Android, not the DAC)
---
Same as 9018 with

higher output gain, 

added MCU controlled 255-step volume control, display showing sample rate and volume level, all in a nice looking compact case.
Can be used with all headphones from the most sensitive to the ones requiring a lot of power.
High Speed/Full speed switch: can be used without drivers in Windows (up to 96/24) when switch is set to FS ("Full Speed").
---
All the dac's except Tiny and Android has an optical output.
SPDIF (Optical/Coaxial digital input) DAC
Optical and coaxial input ES9023 dac with built in power supply. Up to 192/24
This DAC connects to the optical output of your Apple TV, apple express router, CD player or other device with optical or coaxial output.